Welcome
to the Varder pension.
Coming to this pension will be your best decision of your stay in Selcuk. Let me explain why.
This pension is situated in the centre of Selcuk, with all of it's famous places at reach. And still it's only 5 minutes by feet to the trainstation or busterminal. The public swimmingpool is at 200 meter.
This first class pension is equiped with a rooftop terrace, overlooking the 5th century castle. This is the place where breakfast and optional dinner is served. At night we can all have a sit and a drink if you would like to.
All the rooms are equiped with private shower and European toilet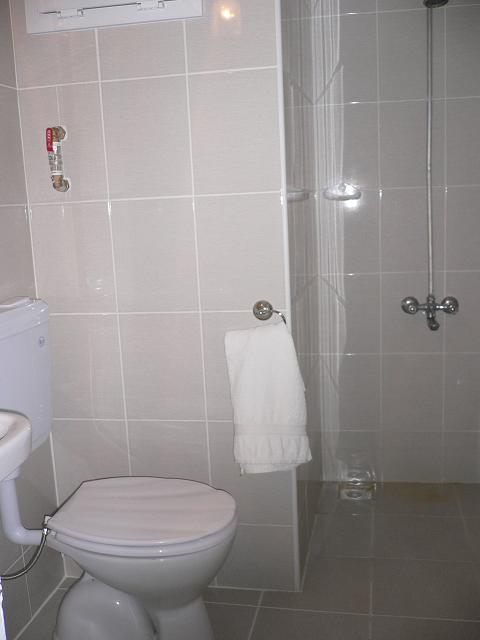 . Of course you will be applied with hot water 24 hour a day. Every room has got a balcony and you can choose between single and double beds.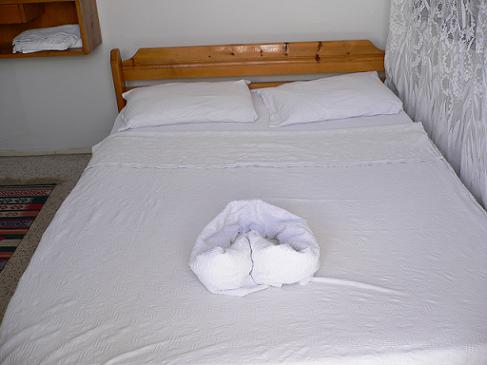 Some of our rooms also have airconditioning.
The manager is proud to tell you that this place is recommended by several guidebooks, such as:
Rough guide
Le guide de routard
Lonely Planet
Trotter
a non pronouncable Japanese guide book
The manager is always prepared to help, advice and support you during your stay in Selcuk.
Vardar Pension, a place without obligations!
Ask for Seval Demirel,
Manager
Free Wireless Internet as well as an internet PC is available for our guests.